Suggested Downloads
---
Here we have compiled a list of 3rd party programs, that we feel may be of benefit to our customers. Please understand, while we do provide links to these applications, we in no way endorse them or provide technical support for them. These programs are downloaded at your own risk.
TheJnet is not to be held responsible if they should cause any harm to your computer.

---
AVG Anti Virus - FREE



Get Your AVG Anti Virus for free! Here, you can get your copy of the AVG Anti-Virus - AVG Free Edition - and you will be able to use it without any limitations for the life of the product. You can also download free updates to get the latest program virus databases.



---
Internet Password Lock - ShareWare
(Leithauser Research)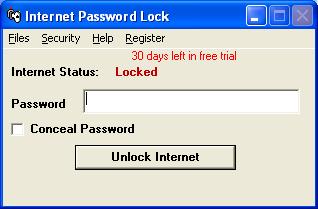 Internet Password Lock is a program for Windows that allows you to
block, control and restrict Internet access
. This includes Web browsing and surfing, Instant Messaging, and email. Parents can use Internet Password Lock to
protect your children
by making sure children do not use the Internet without a parent present. Businesses can use Internet Password Lock to lock out unauthorized Internet use. Once Internet Password Lock is installed, all Internet access will be blocked when Windows starts. To access the Internet, you must view the main Internet Password Lock screen by clicking on the Internet Password Lock icon on the system tray and then input a password (selected by you when you install Internet Password Lock). You can then access the Internet freely until you lock the Internet again using Internet Password Lock.
(This software does not work on Windows 95/98/Me)
Download
---
Mozilla Firefox - FREE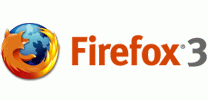 Can a browser really make the Web better?
Try Firefox and see for yourself. Learn more.


Download
---
SpyBot Search & Destroy - FREE

Spybot - Search & Destroy detects and removes spyware, a relatively new kind of threat not yet covered by common anti-virus applications. Spyware silently tracks your surfing behavior to create a marketing profile for you that is transmitted without your knowledge to the compilers and sold to advertising companies.

If you see new toolbars in your Internet Explorer that you haven't intentionally installed, if your browser crashes inexplicably, or if your home page has been "hijacked" (or changed without your knowledge), your computer is most probably infected with spyware.

Even if you don't see the symptoms, your computer may be infected, because more and more spyware is emerging. Spybot-S&D is free, so there's no harm giving it a try to see if something has invaded your computer.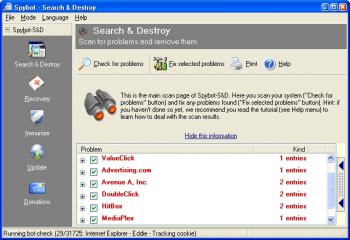 Download
---
24 HR Technical Support Number 1-866-866-JNET(5638)